Links - Groups and Organizations
The International Pacific Halibut Commission (IPHC), was established in 1923 by a Convention between the governments of Canada and the United States. Its mandate is research on and management of the stocks of Pacific Halibut within the Convention waters of both nations.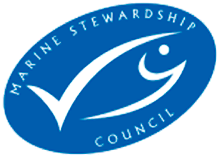 The Marine Stewardship Council is an international non-profit organization. They recognise and reward efforts to protect oceans and safeguard seafood supplies for the future.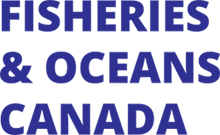 NOAA Fisheries - Alaska Regional Office, NOAA Fisheries Alaska Region's mission is the science-based stewardship of living marine resources and their habitat in the waters of the North Pacific and Arctic Oceans off Alaska.


Halibut Association of North America, a bilateral trade association dedicated to protecting and promoting the Pacific Halibut processing industry. Since 1961, HANA has represented its U.S. and Canadian members in the regulatory, marketing, and scientific arenas.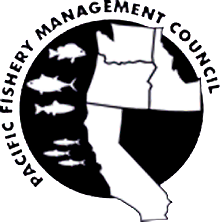 The Pacific Fishery Management Council is one of eight regional fishery management councils established in1976. The Council is active in international fishery management organizations that manage fish stocks that migrate through the Council's area of jurisdiction.
The BC Seafood Alliance represents the united voice of thousands of small and medium-sized businesses that comprise BC's seafood sector, providing effective leadership, advocacy and communication in pursuit of a profitable and sustainable seafood industry in British Columbia.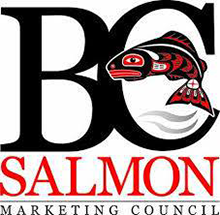 BC Salmon Marketing Council is a non-profit, generic marketing organization for wild BC Salmon formed in 1991by the commercial salmon fishermen in British Columbia to represent the harvesters and processors of commercially-caught wild BC Salmon.
The BC Tuna Fishermen's Association (BCTFA) was established to help develop, promote and safeguard the interests of the BC tuna industry and its participants. Its top priority is to preserve the twenty year old Canada/US Tuna Treaty and to establish tuna fish licensing.
CHMSF - Canadian Albacore Tuna is proudly harvested by the some 200+ members of the British Columbia tuna fleet and processed in British Columbia, Canada. It is both a BC and Canadian product of which we can all be proud.
Western Fishboat Owners' Association Tuna (WFOA) is a non-profit representing albacore troll-vessel owners and supporting businesses in California, Oregon, Washington, Alaska, and Hawaii. Also a limited membership of vessels in New Zealand and British Columbia, Canada.
Links - Groups and Organizations
Links - Import/Export Agencies